OK golfers,
Our 16th Las Vegas Golf outing is coming up in June. Play dates are Saturday June 3 Sunday June 4 and Monday June 5 , 2023. All tee times will be the first in the morning (i.e. 6:00 am). The total price will be $400:
$275 for green fees for the 3 days
$100 for place money and closest to the pins
$25 for hole-in-one money
If no one has a hole-in-one that $25 times the number of players will be put into slot machine and run through one time( If someone gets a hole in one they will get $250). All money won will be divided among all players... (Could be a lot! Best so far was $3800) . It looks like we are going to have 50 or more players so we will have four flights or more. Each day we will pay low net in each flight and one Close to the Pin for each flight. The main tournament will be the total low net in each flight 4 places for the three rounds. Contact Bob Snow 210-254-2037 for more info. You will need to be prepaid by the 1st of May…. And you can bring you friends if they have a handicap.
Desert Pines Golf Course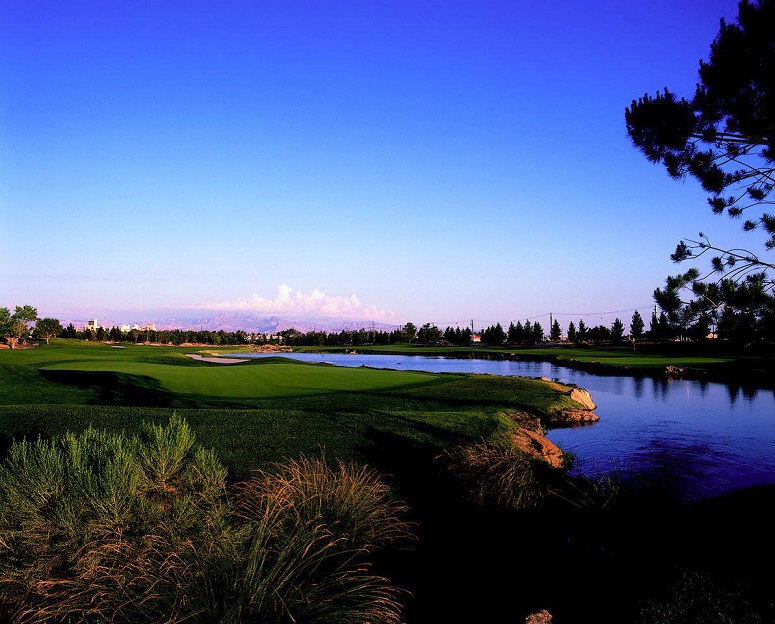 Desert Pines Golf Club is nestled in the historic part of Las Vegas and is truly your "Country Club Away From Home" offering the countless amenities you've come to expect at the most exclusive private clubs with a unique a taste of the Carolina's, just minutes from the Las Vegas Strip. This Dye-designed golf course features thousands of mature pine trees lining the fairways. White sand bunkers protect large, undulating greens with water coming into play on 9 out of 18 holes that offer numerous risk/reward opportunities throughout. Desert Pines is extremely convenient, located less than 10 minutes from downtown and less than 15 minutes from the Las Vegas Strip.
The Legacy.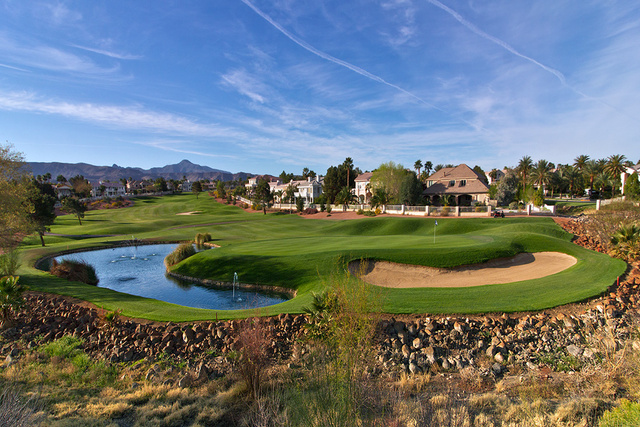 Offering spectacular panoramic views of the world-famous Las Vegas Strip, The Legacy Golf Club provides a unique experience you won't soon forget. A 7,233-yard award-winning Arthur Hills design, four sets of tees will suit players of all levels. Suits of a different kind will greet players at the well-known 10th hole. Each tee box features a card suit: Spade, Club, Diamond and Heart, creating a perfect photo opportunity for your outing. Tee to green, The Legacy is a must-play for Las Vegas golf, and was named one of the "Top 10 Courses You Can Play" in Nevada, by Golf Digest.
Bali Hai Golf course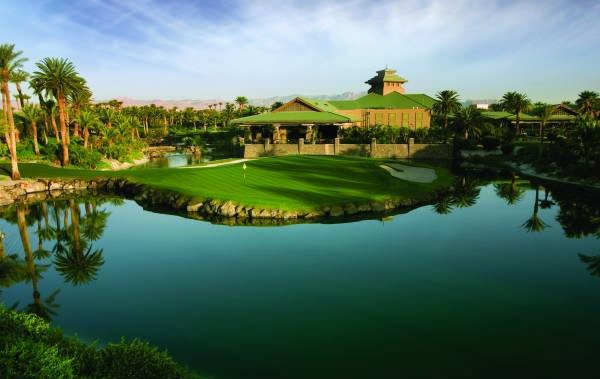 The only championship course located right on the Las Vegas Strip, Bali Hai is a tropical golfer's paradise, highlighted by 7 acres of water features, a signature island green, more than 4,000 trees including 2,500 stands of towering palms and 100,000 tropical plants and flowers. Transition zones are accented with Augusta white sand and set off by black volcanic rock outcroppings.